Stratigraphic wanderings
Elsa Mazeau
March - May 2018
Look at the ground. Gleaning from the ground.
Wandering around the school and city space to collect multiple natural elements that are organised in layers in a plastic pocket. This succession of different layers creates, like a stratigraphy, a process of physical diagnosis.
Through photography, we look at the city through this composition: these superimpositions of various materials react the heights of the ground. The urban landscape sits on its depths.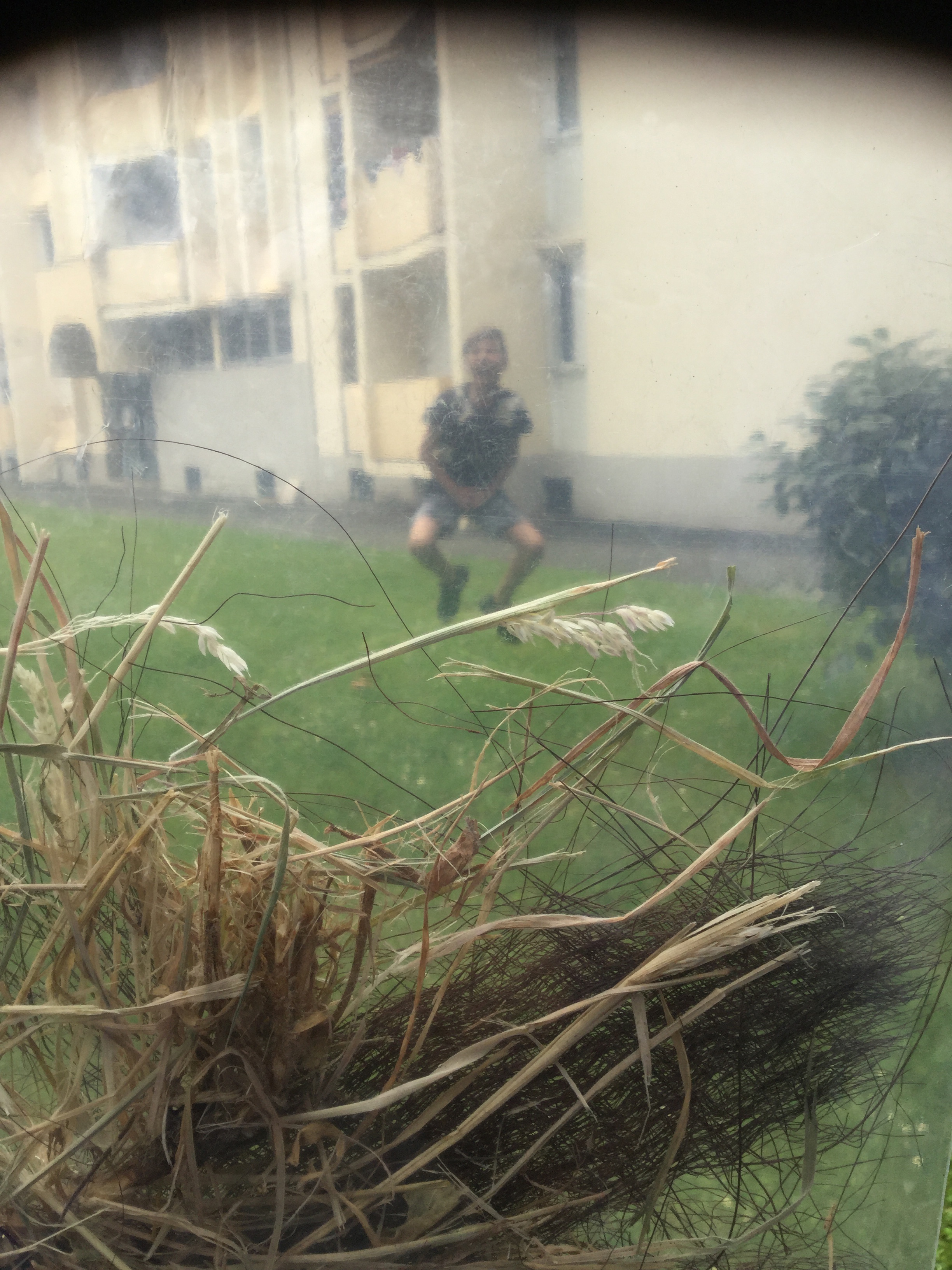 This workshop is part of the "archaeology" workshops. Each workshop is introduced by the presentation of its different actors. Laurence Cornet, archaeologist and I presented images of our activities: Laurence showed a film in which she works on an excavation site, explaining the study of geological and archaeological stratigraphy… She explains how sedimentation processes produce a stratigraphy. The stratigraphy of a site is an essential element of the archaeological excavation to trace its history from the determination of the layering. For my part, i displayed and commented on images of my artistic work to better situate this new work in a creative logic.
Then, we gleaned and collected various geological and organic materials from and around the school's wasteland. A work from these materials is undertaken in class: very carefully the students compose the stratigraphy. They then reinterpret them, graphically, on sheets of paper, by drawing and with pencils, like scientists. The plastic bags containing the materials found rest on rigid supports to be transported, without obstruction, to the shooting sites in the surrounding neighbourhoods.
On site, an initiation session to photography adapted to the project is held. Taking into account the work produced as a shooting tool, depth of field (how to make different planes coexist…). As actors in the system, the pupils also sometimes appear in the image. Back at the high school, a session dedicated to editing (selection of photographs) is proposed at the end of each day.
Photographs to be found in the inner courtyard of the high school.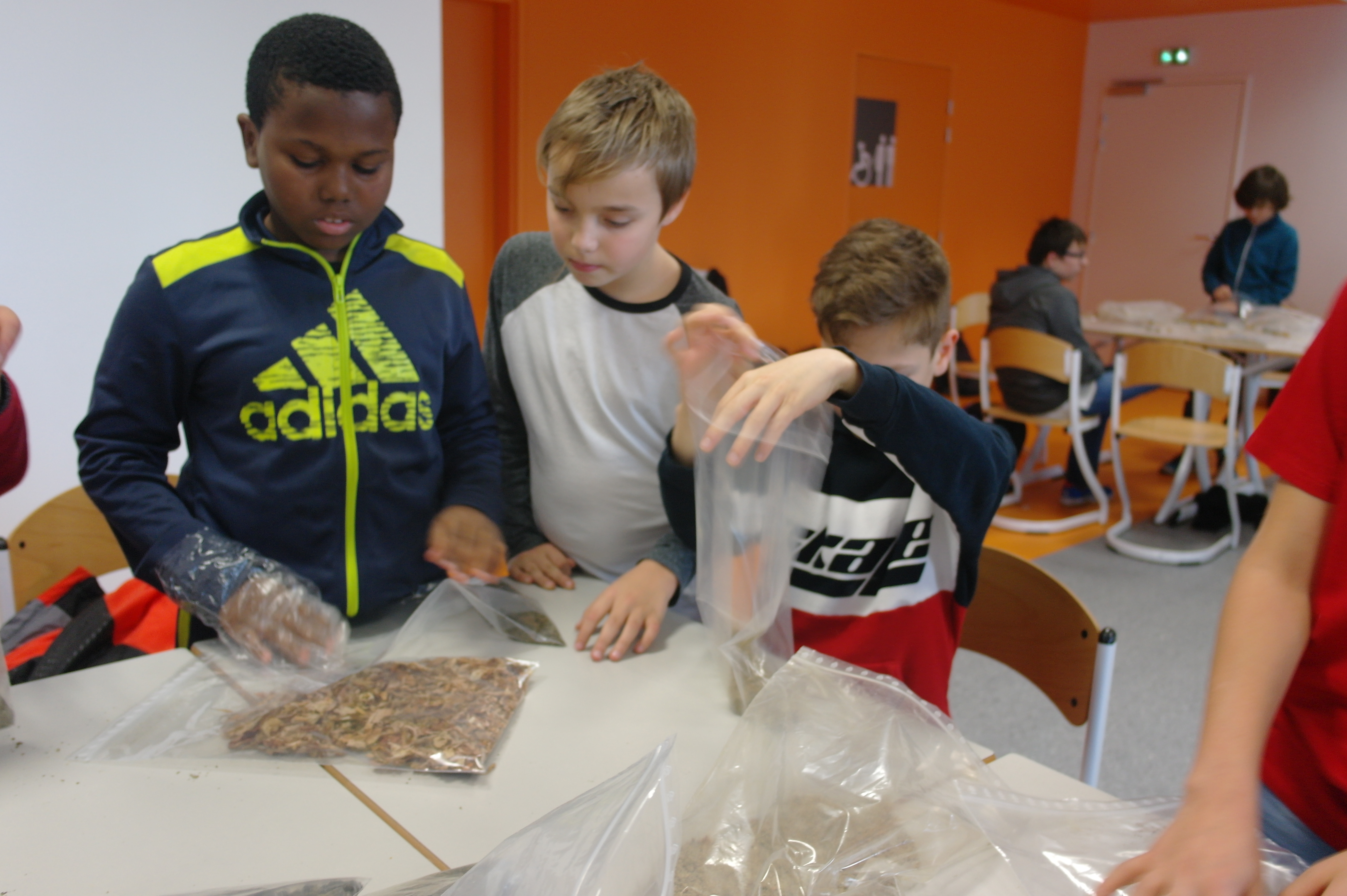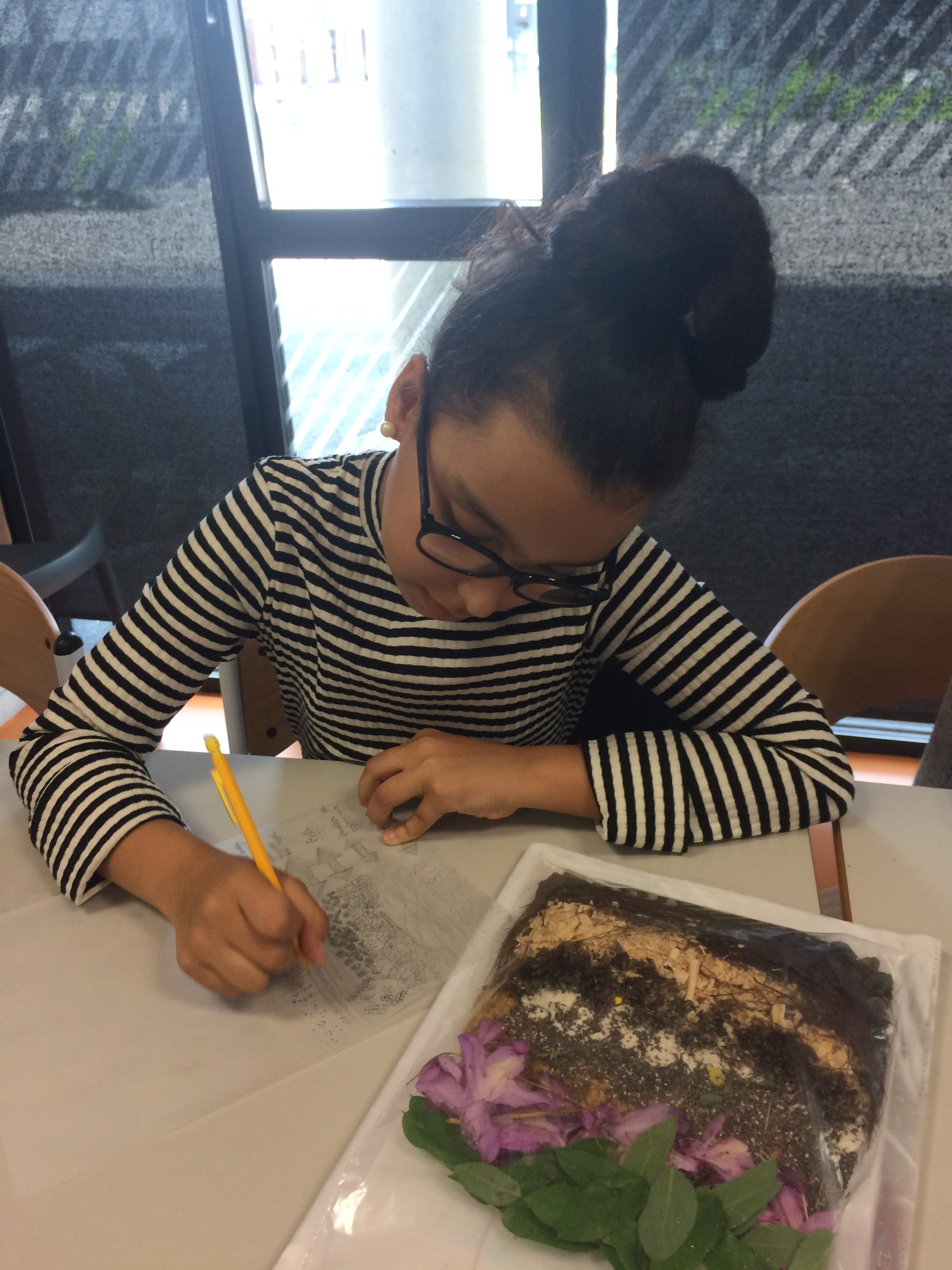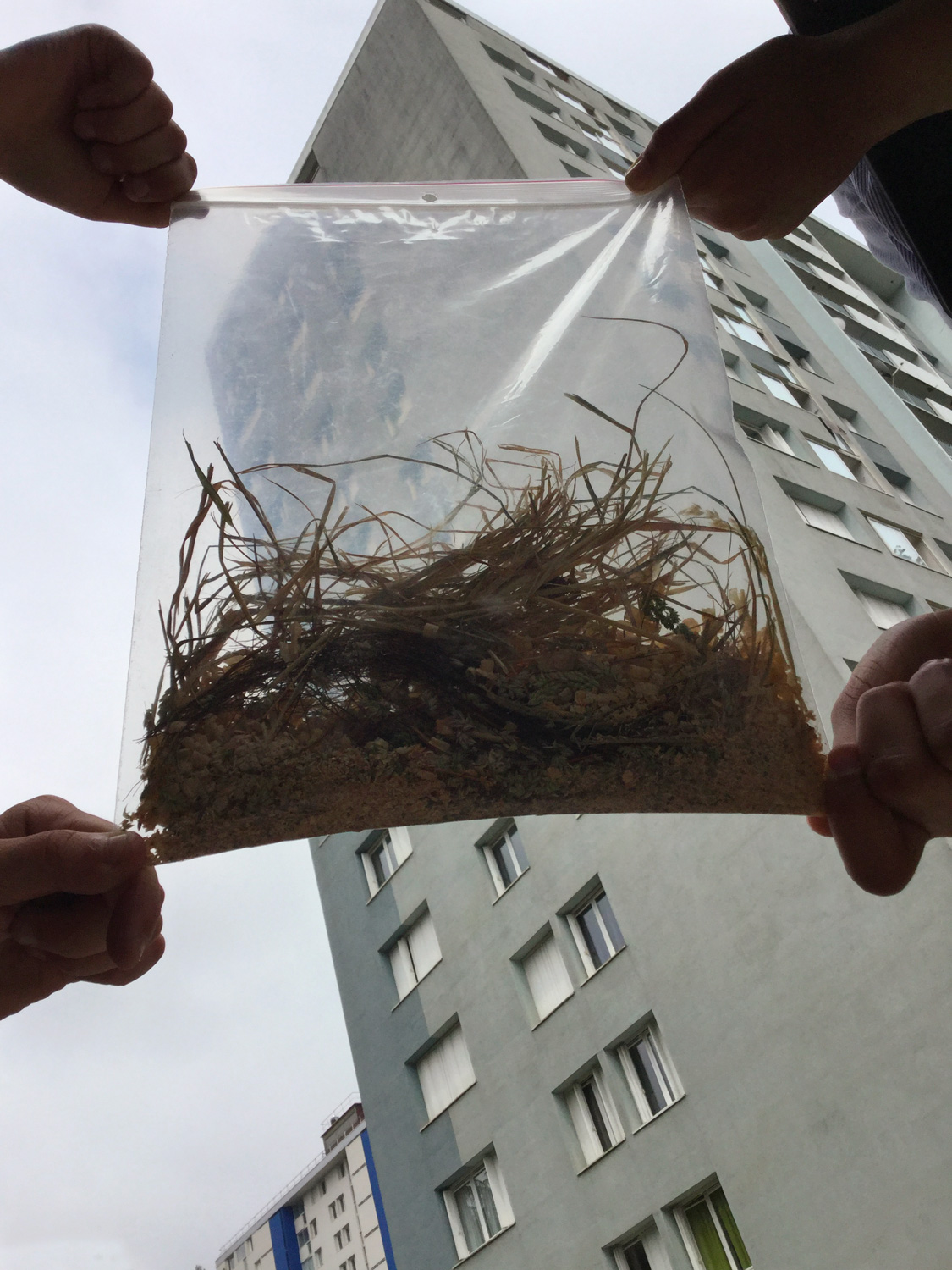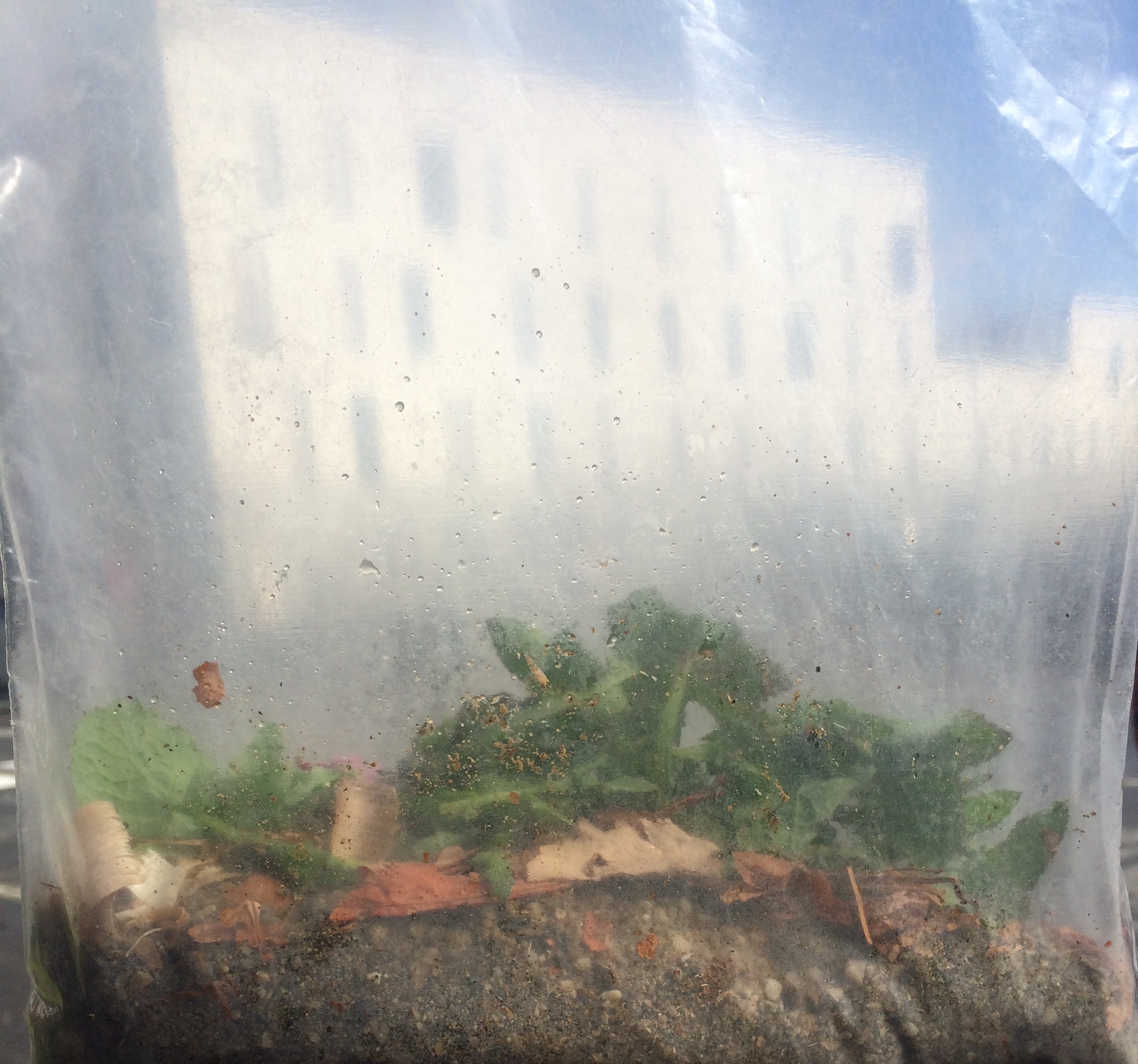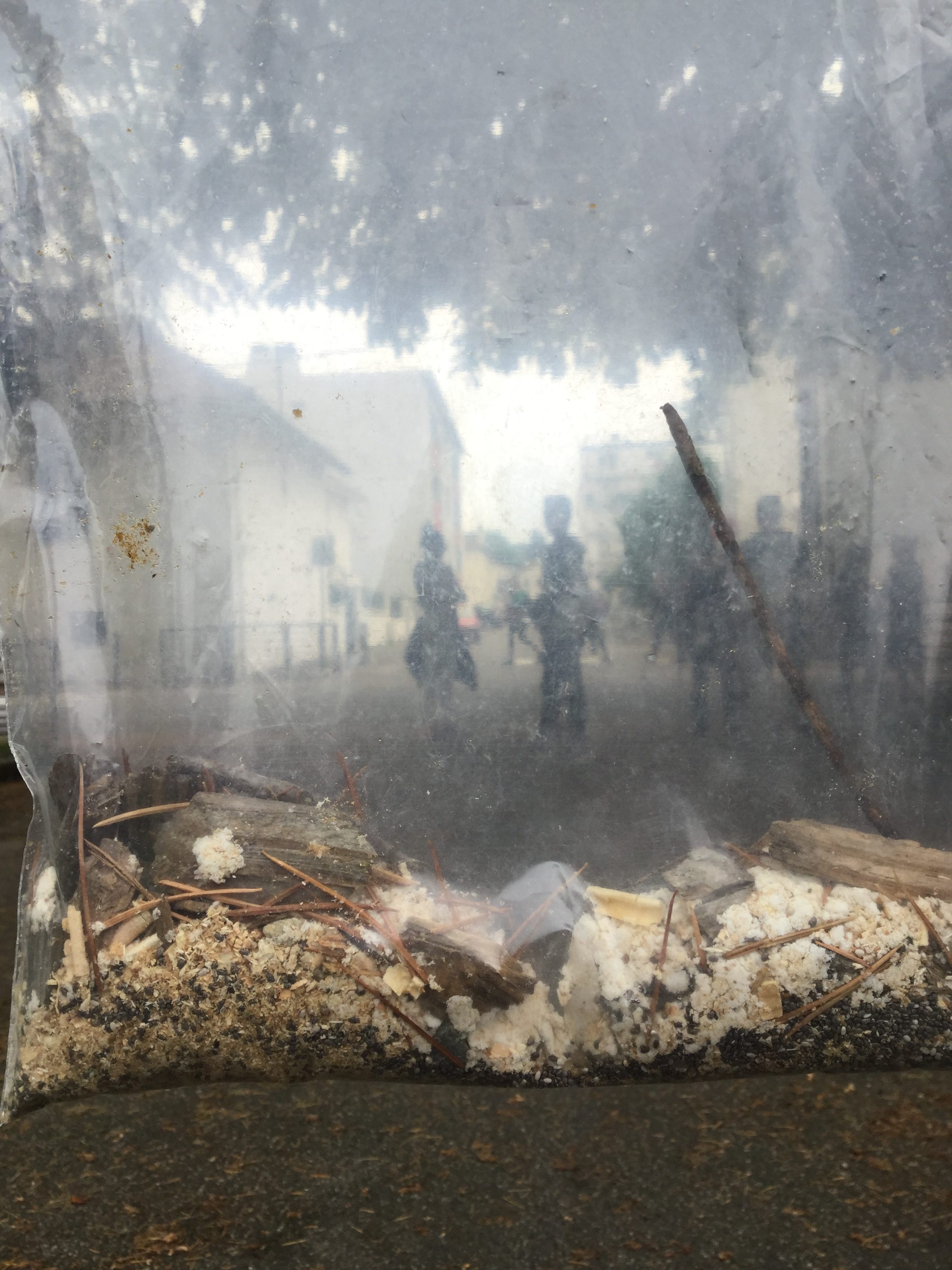 Speakers : Elsa Mazeau, Laurence Cornet and Maëva Changeur.
List of students participating in the « Stratigraphic wanderings » workshop :
Maya Baccarat Ilhosa, Hind Bayout, Rayan Bentameur, Julie Beurnier-Moreno, Anickael Bini, Elie Bonnemazou, Lony Nelson Cabecas-Rodrigues, Morgane Carrieu–Da Silva, Alan Cazajus , Thibault Cazarres, Enzo Cazaux, José Duarte Soares, Rachel Gallard-Defeyer, Julien Gallet, Kylian Her, Nehma Houat, Victore Konga Reve, Mathis Lauroua–Pavec, Thibault Martini, Noémie Naciri Torcuato, Yazid Oucherqi, Maël Paquier, Thibault, Femmes Rios, Djordan Schapman, Emma Surribas, Alexia Akouete, Océane Alibert, Saadia Allou, Jimmy Audi-Grivetta, Nell Baccarat Ilhosa, Swann Baziet, Hamed Bennacer, Basile Ducret, Chemssy El Gharbi, Omayma Faouzi, Fabio Galiussi, Labinot Gashi, Lou Guignette, Maëva Hervas, Matthias Jaeger Chetrat, Léo Lacor, Lucas Lafaye, Yarol Levrero, Sarah Levy Garcia, Rayan Logossou, Zohran Marbi, Muqa Dijon, Anna Palay, Anaïs Richmond, Jibril Sadji, Dino Salvo, Houyam Youssefi.
Associated teacher : Bernard Royer.
Associated Structure : Saint Joseph Pau nursing home.